Can A Law Prevent Attacks On Doctors Or Should Govt Address Overburdened Healthcare System?
Triple talaq can wait, Modi govt must bring ordinance to make assault on doctors a non-bailable crime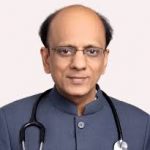 K.K. Aggarwal
Former national president, Indian Medical Association 
There is only one demand that the protesting doctors have – that the government bring an ordinance for central law to punish those who commit an act of violence against doctors.
The central law needs to be brought in via an ordinance alone because any other method would mean that Parliament sits on it for next four years or so before the law sees the light of the day. Ministers from different ministries like health, home and Aayush will have to be consulted and that will mean an unnecessary delay.
The law needs to include a non-bailable warrant to arrest the attacker and, consequently, a 14-year imprisonment upon being found guilty. People can't assault pilots if there is a problem in the flight.
Even if doctors are overworked, that doesn't imply that they are necessarily making mistakes. We don't assault train drivers when the train is running late, do we? Then how can we excuse patients assaulting doctors?
Parliament session begins today and I believe the government should bring in an ordinance right away. Other issues like the triple talaq bill can wait, but this absolutely cannot. It is of utmost importance.
---
IMA won't raise the issue of exploitation of junior doctors, because it goes against their interests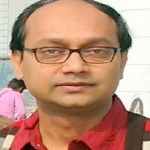 Indranil Mukhopadhyay
Associate Professor, Jindal School of Government and Public Policy and member, Jan Swasthya Abhiyan
A law to protect doctors is necessary, but not enough to fix the greater systemic problems they face in the healthcare system. A law could perhaps protect doctors better, but will it reduce the load on junior doctors?
This is something completely missing from the entire conversation. Within the medical profession, there is a huge disparity between a senior specialist and a junior doctor. Most of the work that are the responsibilities of the senior doctors are actually done by the junior doctors. Even if the senior specialists or consultants are on shift, a lot of their work is assigned to the junior residents, making the lives of the junior doctors immensely stressful. There is a clear-cut class hierarchy in the medical profession — and it shows in the disparity of salaries of the senior doctors and junior doctors.
But the Indian Medical Association won't raise this issue, because it goes against its interest. The IMA is dominated by senior doctors who are also entrepreneurs in some cases, and will only raise issues that benefit their businesses. There is thus a concerted effort to show the doctors as one homogenous community — but that isn't the case. The attack on doctors needs to be seen in the greater context of exploitation faced by junior doctors by their own senior colleagues.
---
Law needed to protect doctors from patients' relatives who respond to unpleasant news with anger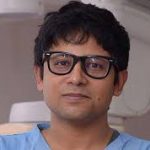 Ambarish Satwik
Vascular surgeon, Gangaram Hospital
Whether an act of negligence by a doctor is a result of them being overburdened, is something that can only be decided on a case by case basis. Regardless, assault on any doctor or medical person in a hospital premises is not acceptable and something needs to be done to find a solution to this problem. If at all a doctor has been negligent, then it is an inquiry that should determine the same — people cannot take the law into their own hands.
There is no doubt that doctors are terribly overburdened. A lot of times, doctors end up facing the ire of the patients' relatives when there is an unpleasant news communicated to them. There is a group of people who must do this not-so-happy job, but that's just how it is. I maintain that no junior doctor or intern must be assigned the job of delivering such a gruesome news, it must always be communicated by the senior most doctor because responsibility rests at the highest level.
The relatives may or may not take the news very charitably, and the doctors need to be protected from any potential assault by an aggrieved family member.
One may need to go into the specifics of legislation, but if a law already exists that can protect doctors and medicos from assault — then it must be enforced properly. If not, of course we need a central law that would do the same.
---
Enacting yet another state-implemented central law won't assure protection to doctors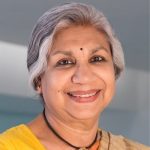 Shailaja Chandra
Former secretary, Ministry of Health & Family Welfare
The protesting doctors are demanding security, which should get support from any right-minded person. But a central law will neither help nor prevent such incidents. An assault on a doctor is an assault on a public servant on duty, which is already a cognizable offence – in that the police can make arrests without a warrant. Likewise, causing grievous hurt or an attempt to culpable homicide are both serious criminal offences carrying 2-7 years in prison.
Things do not become more effective by having a central law because practically all central laws have to be implemented by the state. Police can still refuse to act or water down the charges and the investigation with a central law. Enacting yet another central law will therefore not assure more protection to doctors.
The other important thing is that the law should cover all medical staff, and not just doctors, on duty. Often, nurses, pharmacists and technicians also face patients' or their relatives' wrath.
A protective mechanism is required at the hospitals' hot spots, which are mainly two — the emergency and casualty departments, and the major operation theatres.
Having an effective watch and ward system, CCTV coverage, a standard operating system for isolating caregivers and counselling them, calling the police and recording the FIR will enable a documented record to be maintained, which would place the onus on the police to act regardless of pressures.
A localised system can nip such cases in the bud. A standard protocol must be notified by the health secretaries, and shared with the doctors and the public. It does not need another law. It needs accountability. – The Print